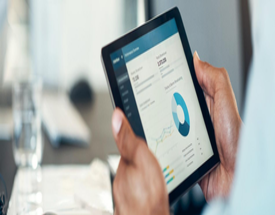 EXECUTIVE ICE-MBA(USA) in MARKETING
Everything you do as a manager comes down to the customer. All your work is for nothing if customers don't buy what your Business sells. People in Marketing and sales spend their lives focusing on the customer. Who is the customer ? what does the customer want ? What will the customer pay for ? when is the customer satisfied ? Where can we find new customer ? How can we beat our competitors in the fight for customers ?
Because customers make or break a Business, the Human factor dominates Marketing and sales more than any other area of Business. This makes these areas the most exciting part of Business to many people. But marketing and sales are also where Business competition can toughest. So hang on as we charge into battle for markets and the quest for customers.
Here are the related courses for this program